Women, The time to prepare is now (actually it was 20 years ago, so you may want to begin today). Our mission is to prepare the women called to lead in their homes and communities in these Organic Principles, Environments, Materials & Skills. Learn about these amazing Natural Law Principles of Creation through our Intro Principles of Creation class called The Pilgrim's Course Tutorial.
If you feel called to join us, we know you will love this transformational study ~ including the Foundation Builder Principles of Creation Study Guide & Companion Workbook, the Word Study Tutorial Recordings, the Mother's Home Learning Resources, the Unlocking the Chambers Women's Retreat Training experience (3 days), The Facilitator Mentoring and coaching experience, and our Community!
This Unlocking the Chambers Women's Retreat Training experience is 3 days filled with WholeFoods-Plantbased, non-GMO made-from-scratch foods and a Team of 8+ Facilitators preparing deliberate meaningful experiences for you.
The Organic Environments in which we are preparing experiences for you are:
God
Creation & Nature
Symbol & Story
Body & Movement
Language & Words
Play & Project
Rest & Rejuvenation
Music & Sound
The Organic Materials were are planning on including:
Pen, Pencil & Paper
Wool
Color
Whole Grains, Fruits, Vegetables
Watercolor
Breath
Needle & thread
Sunshine
Art pieces
*Please note: This Level 2 training is for those participants of:
Level 1 Symbolic-Study Training, or

Mothers who have joined the Symbolic-Learning at Home Resources.
After you join one of these 2 offerings, you will have the opportunity to join this Level 2 Module with a significant discount (coupon code) and this Module is for the function of delivering the content to prepare the participant for this in-person training.
Foundation Builder Guide's Principal Mentor Training looks like this: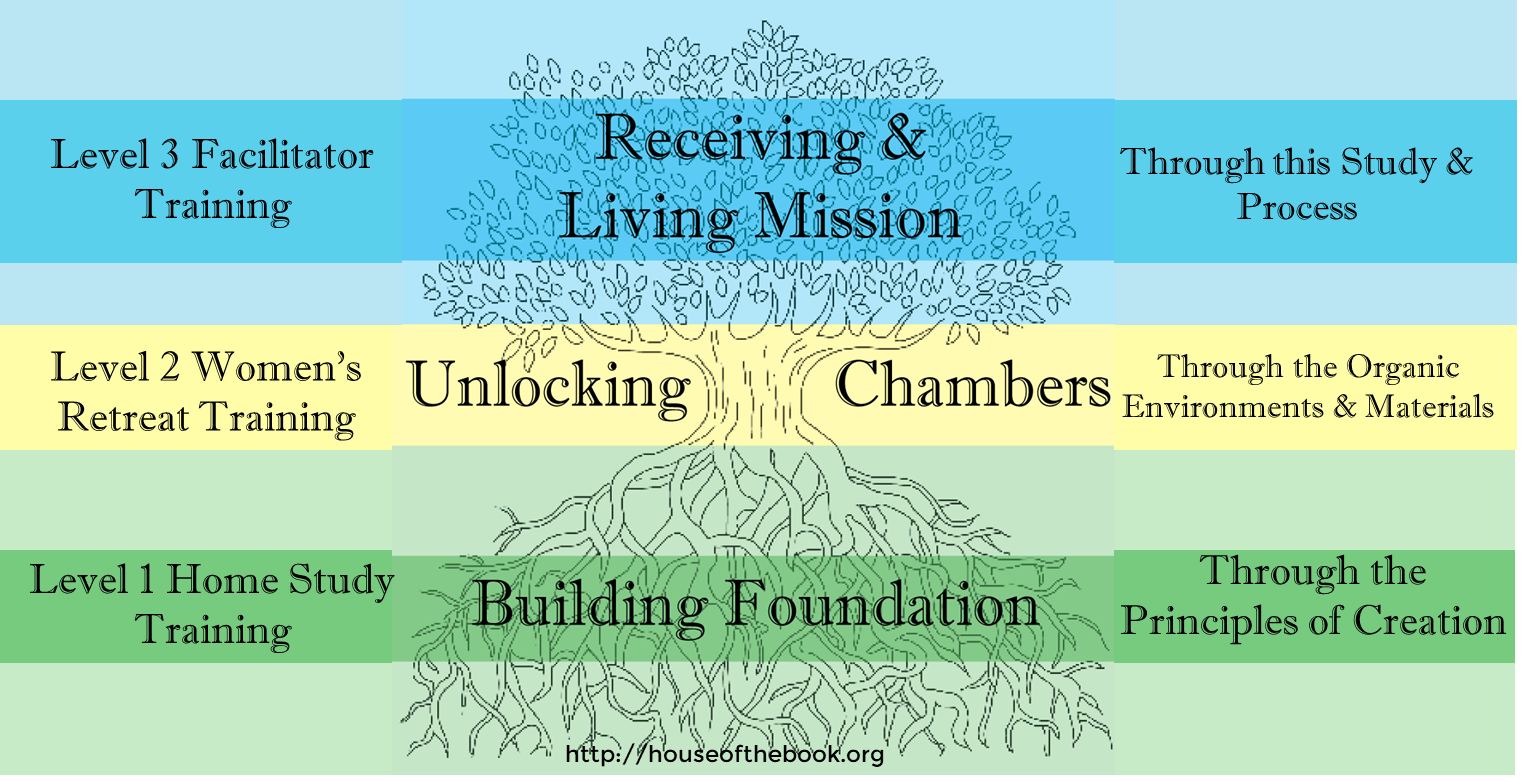 The 3 Levels of this Principal Mentor Certification are:
The Principles of Creation Symbolic-Study Training ($375+printing/shipping fee of $55)
The Unlocking the Chambers Women's Retreat Training ($350)
The Principles of Creation & Unlocking the Chambers Facilitator Training (included in Level 1)